An alternative treatment for those with the rare skin condition Dissiminated Superficial Actinic  Porokortosis  (DSAP) is an all natural ointment called Perrins Blend.
While this certainly isn't a cure, some people report positive results in using Perrins as a DSAP treatment and removing DSAP lesions.  While there are probably more efficient methods in managing your DSAP spots (like the taz/eff protocol) the benefit of the Perrins Blend DSAP treatment is that 1) it is all natural and 2) anyone can buy it without a prescription.
People that might benefit from Perrins are:
Pregnant and breastfeeding women
Those who don't want to use pharmaceutical ingredients
People who can't get other drugs due to unavailability
Those without medical insurance
People with just a few spots to treat
It probably isn't effective for:
People with many DSAP spots to treat
Those who don't have time or patience to spot treat one by one.
People who don't want to deal with the resulting mess
People without any tolerance for pain
Of all of the DSAP treatments we have discussed on DSAPInstitute.org this is the one that has received the most 'mixed results.  But before we get into results, here's the protocol on how to use it.
This is from the manufacturers website: Perrin's Blend™ is a thick, sticky, burgundy colored ointment used to correct specific spots of abnormal skin growth.  It's a simple all natural ointment containing 5 ingredients in a base of honey and grape seed oil. (ingredients and definitions at the end)
Here's what you do with this thick ointment.
Dab it on the specific spot (s) you want to treat.  If you have numerous spots you won't be able to rub this all over an entire area. It's too thick and messy as it's honey-based.
Cover it with a bandage/plaster, preferably one that's waterproof and big enough so that the ointment doesn't ooze out.
According to the manufacturer, "We have seen the best results when the place being treated is in constant contact with Perrin's Blend, 24 hours a day.  That usually means covering the area with a bandage to prevent the ointment from being rubbed off.
Keep the bandage/plaster on when you are bathing to prevent a deep cleaning of the area, resulting in all the ointment being washed off.
 It is recommended to change the bandage after bathing and apply a new application of Perrin's Blend, and not have a wet bandage on your skin.
Some people have an adverse reaction to the bandage/plaster as they are perhaps allergic to the material.  If you have an allergy to plasters/bandaids, this probably is NOT the DSAP treatment for you since you have to wear a bandage for so long.
Perrins Blend & Creme Complete
There are two products you may consider 1) the Perrins Blend 2) Perrins Creme Complete. The difference is that Perrins Blend is much stronger. But the cream is more manageable as it's not honey based. You can rub it in like a normal cream without having to cover with a bandage.  Based on the reports below, the Perrins Creme is not effective.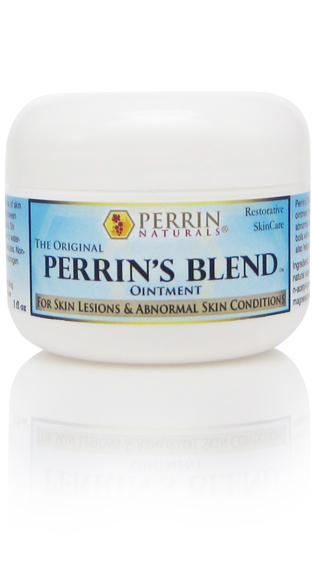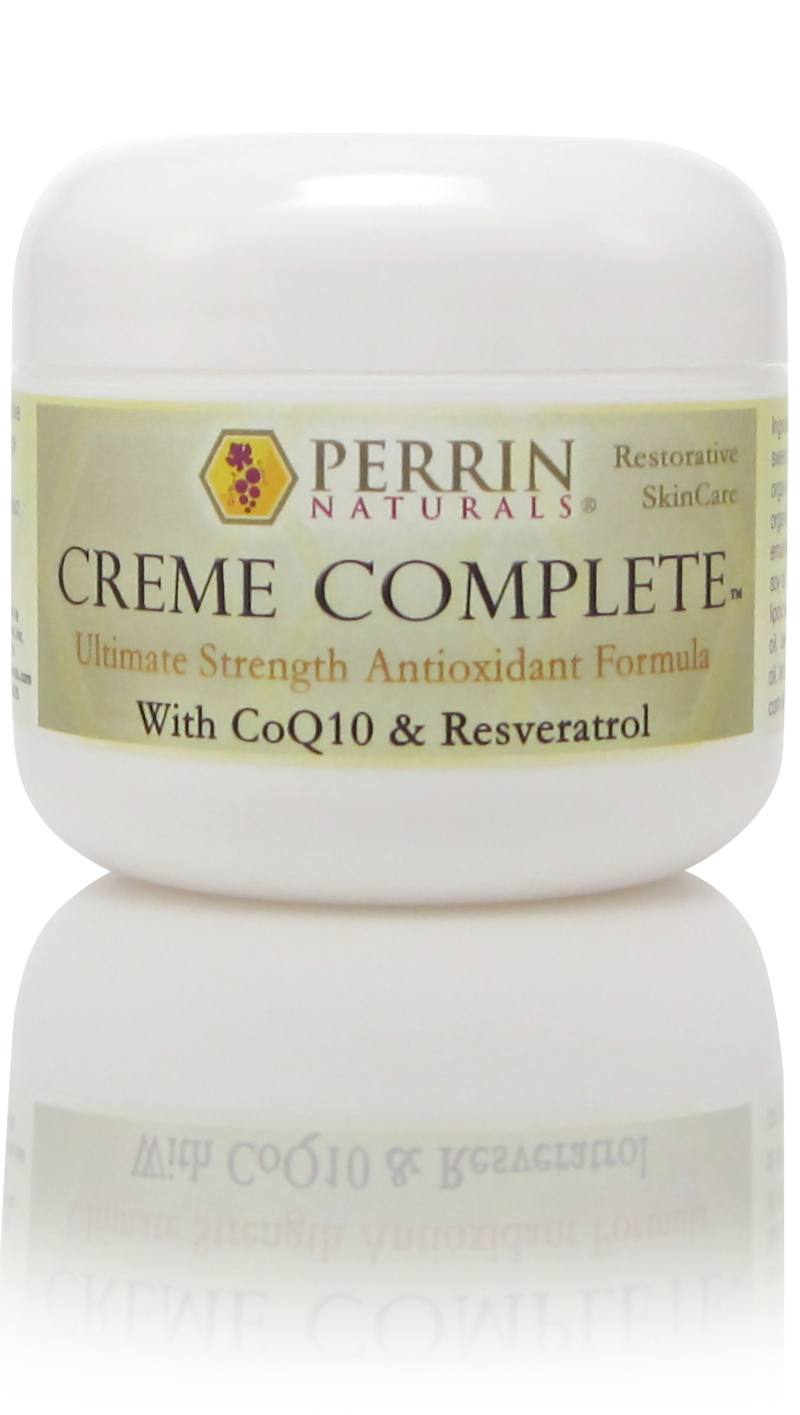 What people are saying about Perrins
"Perrins worked, but was messy and somewhat painful. I got rid of two spots and can't even tell you where they were."
"Use it in the winter so you can cover up the bandages with longsleeves/pants"
"Perrins does get somewhat painful, and it must be kept covered as to not let any air get to it.  It took three weeks to heal but my spots completely disappeared.  I've only tried it on about six so far."
"Perrins irritated my skin and it looked like I'd been stung by nettles but there really was no pain and now and again only just mild itching, The other thing is Perrins are totally natural, chemical-free products which has to be a plus."
"The Perrins Blend definitely removed a few spots, but it took three weeks for the redness and the raised area to fade away. When it did though I was left with faint marks where the spots were and the last one I treated is almost gone"
"The only issue I have with Perrins is that it is extremely messy – the red stuff can leak out and causes staining on bedding. But in my case Perrins does NOT cause any negative reaction. So because of the mess I've not tried a large area and am doing it spot by spot"
"The positives have outweighed those tiny issues, like the mess and irritation. And I know I'm not slapping more chemicals onto already, stressed-out skin – at least the Perrins is all natural."
"I tried them both [the Perrins Blend and the Cream]. With the Perrins Blend, the lesion I tried it on fell off but unfortunately it grew back again. I should have kept the Perrins Blend on longer but it got so painful I couldn't bear it. It took 4 weeks to fall off and the skin around it was so irritable and blistered I had to stop."
"I have had some success with the Perrins Blend but didn't find any difference with my spots when I used the cream. Just be careful with the Blendas it can leak out from what you cover it with and it can stain clothing and bedding."
"I tried the Cream Complete on one forearm (twice a day). Nothing happened for 4 weeks and then the whole arm erupted like an allergy (swollen and red) and took a week to settle down with no difference to the DSAP."
"My advice is to avoid the Perrins Blend, it's too strong! I have pink marks that might take awhile to fade. My Cream Complete arm looks great! "
"I found it too sticky and uncomfortable as it stained so much, and it didn't work for me."
"I applied Perrins Blend religiously twice a day for about 9 or 10 days. I noticed the edges becoming a bit smoother on a few of them (I was treating about 7 lesions) but the surrounding skin started to react badly to the plaster, so I had to stop. Took WEEKS for that skin to get back to normal."
"I put the Perrin's Blend burgundy ointment over a small number of the more obvious lesions and the Creme Complete everywhere else.  The PB has definitely helped – after around 1.5 wks, the lesions to which it was applied are now completely smooth and are a little paler in colour.  It is however messy to use as you say, and I have stained clothes & bed sheets as a result of the PB leaking around bandages despite thinking I had the ointment well covered.  But I will continue to use it….just with greater care!….since it seems to be working."
Did Perrins Blend or Creme Complete Work for You?
Have you tried this product? Please let us know in the comments section below, how it worked for you. If you have any helpful tips or hints be sure to leave them
Perrins Blend Ingredients
-Grape Seed Extract contains an array of polyphenols that promote healthy cell growth.  These polyphenols also help to inhibit the growth and encourage the apoptosis (a dying off) of abnormal cells.†
-Alpha Lipoic Acid is a powerful antioxidant that helps to prevent aging, and reduce inflammation associated with free-radical damage.†
-N-Acetyl Cysteine is an amino acid derivative that helps to block the development of abnormal cells.†
-Ascorbic Acid or Vitamin C is an antibacterial, antiviral, antioxidant that promotes the growth of normal skin.†
-D Alpha tocopherol or Vitamin E is an antioxidant that in needed for healthy skin growth.†
[grwebform url="http://app.getresponse.com/view_webform.js?wid=4602701&u=VqSj" css="on"/]